Optimism is not a naive view of things but the prerequisite for any action
Catherine Testa is frequently asked to speak at conferences in the Senate, the Business World, Local Authorities and Associations. Spoke on the Queen Mary between Paris and New York in front of 1,000 CEOs as well as 100 to 1,000 employees of a company, her speech can be adapted to any type of audience.
The 3 most popular conferences are :
DARE TO BE OPTIMISTIC !

FUTURE OF WORK

DARE TO BE AUTHENTIC IN THE WORKPLACE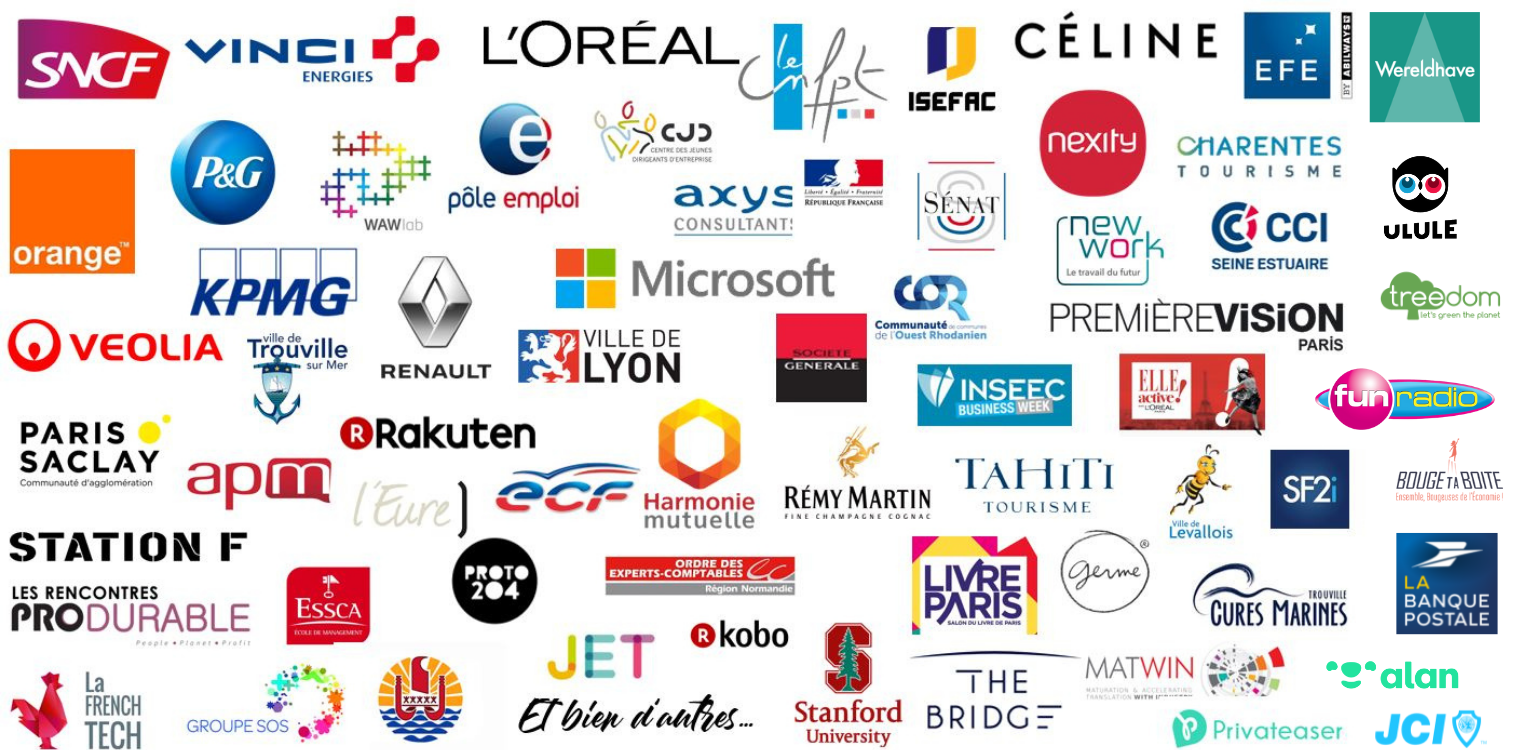 UNIQUENESS & SPECIFICITIES
With her background and knowledge in different fields, Catherine Testa combines different subjects (digital, innovation, societal change) with humour and simplicity

The conferences can be adapted to different audiences (COMEX, top management, employees, citizens)

The duration of the conferences is flexible (from 25 min to 1 hour, but not beyond)

All lectures were worked on in partnership with an educational engineer to ensure that the message was properly transmitted

The slides are illustrated by a professional designer to help convey the intended message

The conferences, without injunctions, are anchored in reality

The lectures are based on a deep knowledge of the field and on tangible scenarios

Exhibiting her authentic and inspiring journey, the participants find in themselves a mirror effect

LAST POINT (but not least), the conferences are used to finance the project of L'Optimisme.com and the work of a team (you do not enrich the speaker, instead, you allow a company to exist)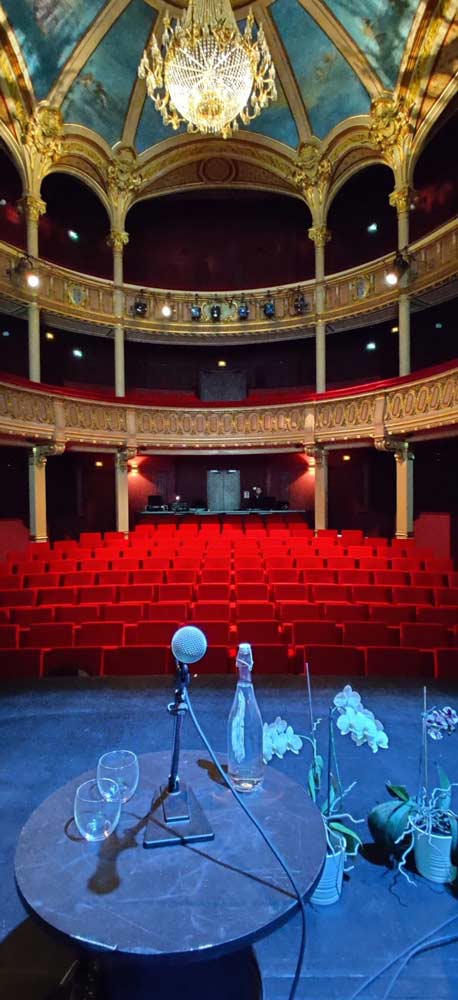 CONFERENCE : DARE TO BE OPTIMISTIC
DRIVING FORCE OF THE ACTION
Catherine Testa's flagship conference can be adapted to suit the audience (innovation, HR, digital or general public angle)
It is so easy to confuse optimism with naivety. Rather than seeing life through rose-coloured glasses, Catherine Testa evokes Optimism as a driving force and a prerequisite for all action.
Using factual scenarios taken from business and private life, Catherine Testa presents the keys to Optimism.

The objective: to empower everyone and enable participants to emerge confident and reenergised regardless of the period.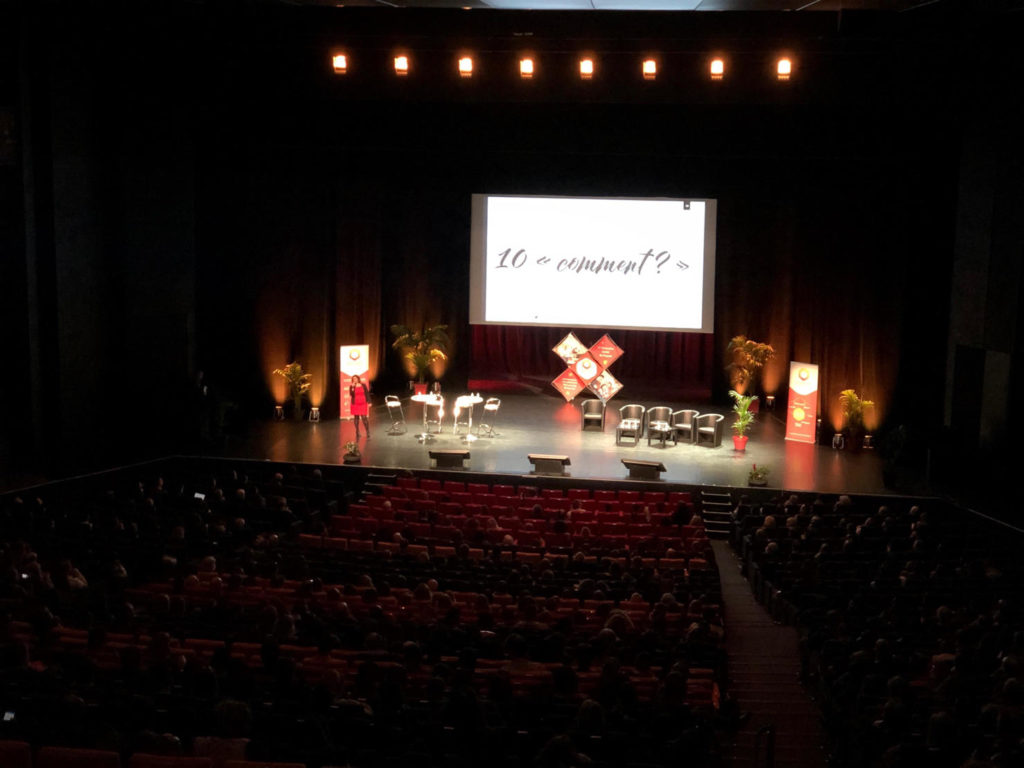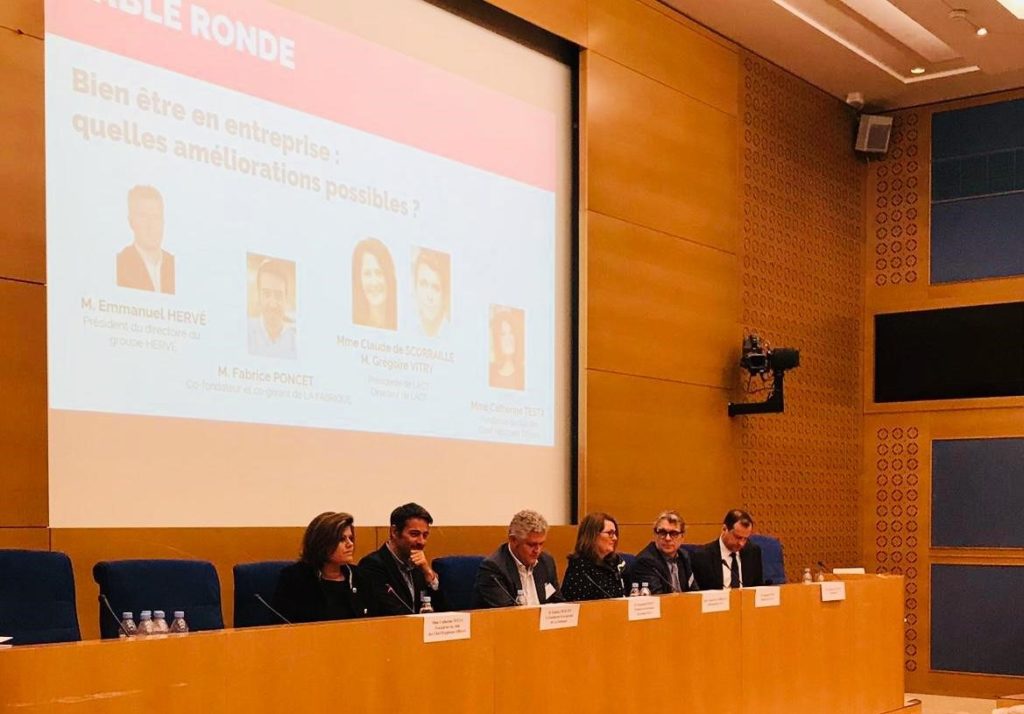 CONFERENCE : FUTURE OF WORK
HAPPINESS AT WORK: UTOPIA, HOAX OR NECESSITY?
The digital revolution, the quest for meaning, the need for recognition… There are countless press articles on the subject.
What is the reality ? Is the transformation of businesses really happening? Can we really talk about happiness at work? Who are the much talked about Chief Happiness Officers? Which companies are really committed? What actions have been implemented?
From fantasy to reality, Catherine Testa explains this trend. Different from the collective and media illusion, with her knowledge of the field, she takes a detailed look at the situation with examples drawn from the network of companies she leads.
The aim of the conference was to provide managers and employees with a clear view of the subject of welfare and to empower everyone.
CONFERENCE : DARE TO COMMIT AND UNDERTAKE !
ENTREPRENEURSHIP FOR WOMEN
Catherine Testa had an objective: to offer readers what is going on, to talk about those who are doing something, to break down the barriers in the society by rallying around human values. In 2015 she left everything behind to co-found a company. Nothing predisposed her to this.
Battling clichés, facing the impostor syndrome, daring to break codes, facing vulnerability (hypersensitive zebra) to carry a cause and commitments. Catherine Testa is now followed by several hundred thousand readers. Her journey has been impressive. Back to female entrepreneurship.
Objective of the conference: to inspire women to dare to undertake, whether inside or outside the company.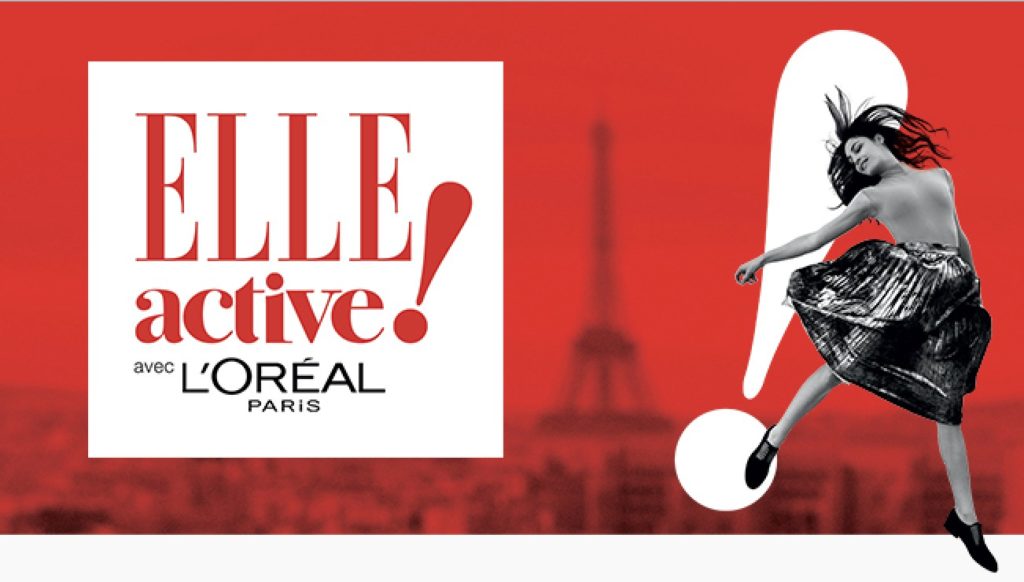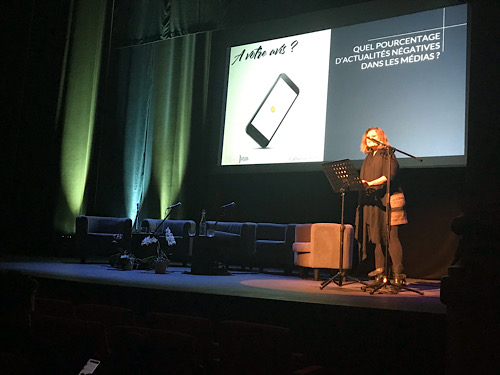 CONFERENCE: DARE TO BE YOURSELF... EVEN AT WORK
This is the title of her second book and the result of a three-year survey of her readers. Catherine Testa's aim in this conference is to give every employee self-confidence. Why do we lack self-confidence? Why don't we dare to express ourselves? It is not only the company's fault. Education, family patterns, close environment, social networks, Catherine Testa untangles the subjects in this conference in order to give each person confidence in their own abilities.
Because she is convinced that tomorrow's world needs the talents of everyone to build it.
The aim of the conference was to emphasise the importance of each employee within a company and to enhance the value of each individual.
WOULD YOU LIKE TO ORGANISE A CONFERENCE ?
Do you want to organise a conference in your company but you are not sure of the format? Do you have specific requirements? Catherine's team works with professionals in educational engineering on a daily basis and can guide you and adapt the conference to your needs.
Don't hesitate to call Rose directly:
07 82 83 08 85
With Catherine's schedule busy, if you need a quick response, nothing beats a call !